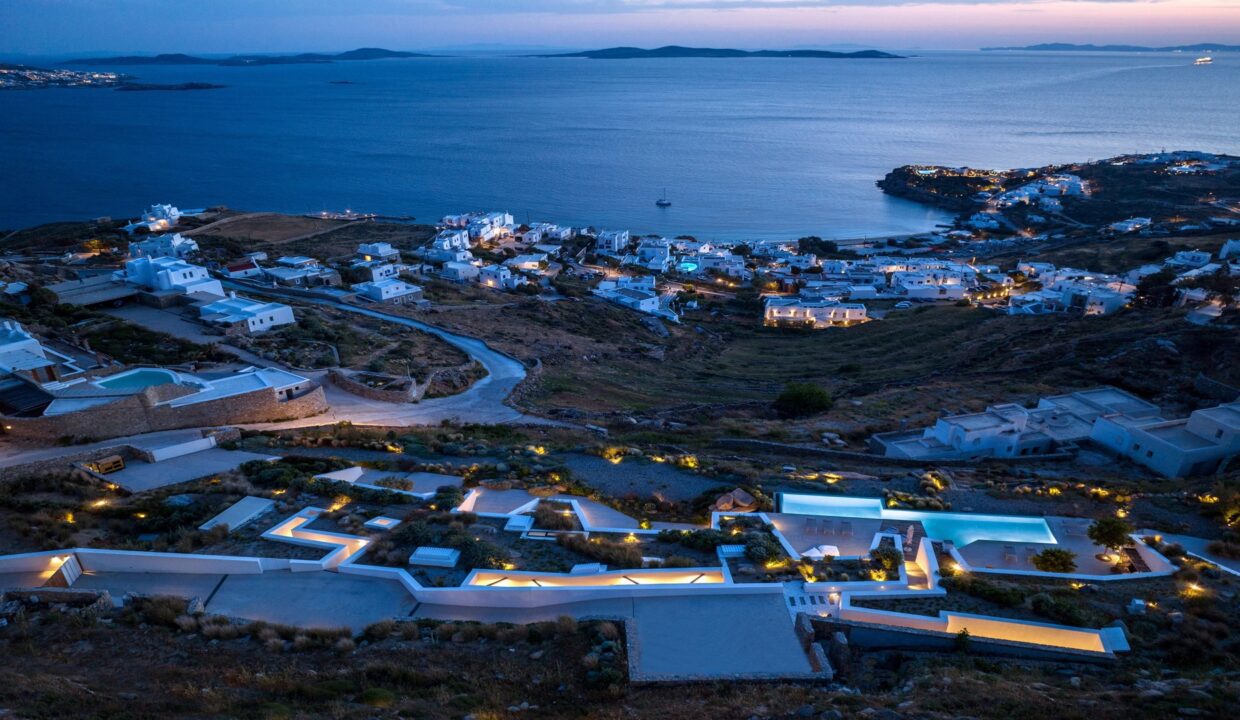 Pole of attraction for Greece are foreign millionaires
The number of rich people Greece attracted in 2022 reached approximately 1,000, while for 2023 it is expected to increase to 1,200!
Greece is particularly popular for foreign millionaires, according to a recent report by Henley & Partners. According to the data of the report, the number of millionaires that Greece attracted in 2022 reached approximately 1,000, while for 2023 it is expected to increase to 1,200!
Millionaires are defined as people who have at least $1 million to invest primarily in real estate. The Greek "Golden Visa" program seems to maintain its popularity, even though the minimum required investment in real estate in Athens, Thessaloniki, Mykonos and Santorini has been doubled to 500,000 euros.
On the other hand, the countries with the largest outflows of millionaires are expected to be China, India, Britain, Russia and Brazil this year.
In total, 122,000 millionaires are expected to emigrate in 2023 and another 128,000 in 2024, Henley & Partners reports, noting that the Russian-Ukrainian war is the biggest driver of millionaire relocation.
However, it is generally found that the mobility of the world's wealthy families is returning to pre-pandemic levels, with the exception of families originating from the former leading attractive countries for the "haves", such as the United Kingdom and the USA.
Among other things, the Henley & Partners report points out that:
• The UK is expected to 'lose' 3,200 millionaires this year, a figure higher than even war-torn Russia (-3,000) making it third in rich 'losses', behind China (-13,500) and India (-6,500). In fact, the "flight" of British millionaires is double that of last year, when around 1,600 millionaires left.
• Australia, at the "peak" of demand, is expected to attract 5,200 millionaires in 2023.
• The UAE (United Arab Emirates) drops to 2nd place this year after 2022's record, as it will welcome 4,500 new millionaires.
• Singapore is in 3rd place as it will welcome 3,200 millionaires, a record high for the country.
• The USA follows in 4th place with an expected influx of 2,100 millionaires.
• Israel falls out of the Top 10, with just 600 millionaires opting for it this year compared to 1,100 in 2022.
However, a turning point for Britain's downward trajectory was 2017, following the Brexit referendum in 2016. Prior to that, millionaires had been migrating to the country en masse, with Professor Trevor Williams, former chief economist at Lloyds Bank, pointing out: " Whatever one thinks of the merits of Brexit, Britain has become very inhospitable to millionaires." London's image is mainly affected by unprecedented political volatility, increasing debt, a dysfunctional health system and high crime rates.
The "recipe" for countries hoping to attract millionaires is: political stability, low taxation and a high level of personal freedoms.