Home in Porto Heli
Location: Porto Heli, Greece
Description
Tucked away in the hilltops of Ververonda, this well presented solid 2 level home has all the potential. With two seperate residences, the first floor comprises of 2 bedrooms, 1 bathroom and spacious open plan living and kitchen area. The potential of expanding the open plan living zone by 60m2 will make this level perfect for living and entertaining. The upper floor level of the home also comprises of 2 bedrooms and 1 bathroom with split level kitchen and living area.
The abundance of natural light is evident once entering the home and what makes it even more unique is the immediate access from each level to the immaculate landscaped gardens and outdoor entertaining area spread over 2,000m2.
By adding your own personal final touch to the interior and dropping a well sized infinity pool, you will have a flawless home with all the amenities, privacy and luxury one may need.
In the process of obtaining of certificate of energy efficiency class
Similar Properties
The house is located near Isthmia on the Peloponnese on…
The complex of villas on Santorini is located on the…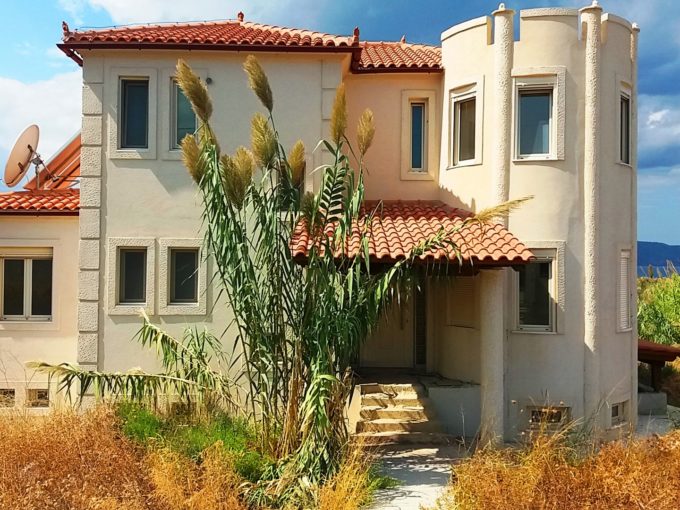 A big detached house with area of 383 sq.m. is…