Private Homes on Kea island
Location: Kéa Island, Greece
Description
Private Homes is an inspired collection of branded homes in the world's most desirable locations, now bringing its vision and values to the Greek island of Kea.
Set across 60 hectares of the sheltered western coastline, this is an idyllic beachfront sanctuary comprising 75 resort villas and a select number of Private Homes. A haven for sun-soaked amusement and relaxation, the resort offers a wealth of experiences for every age and occasion. Atmospheric bars and dining spots. Indoor and outdoor fitness hubs. A serene destination spa and soft golden sands.
One of these limited numbers of properties in this complex is this two-bedroom waterfront haven of outstanding style and charm, on two levels. The airy bedrooms offer serene havens to retreat in comfort and privacy.
Locally sourced stone, traditional whitewashed walls, and iconic Greek marble make this Private Home unmistakably native to the Cyclades – but it's the contemporary twists to your Mediterranean home that make it groundbreaking.
The floor-to-ceiling glass will open up to views of endless blue, pouring light into every corner of your interior. Sleek design accents will weave through every space, from statement fittings to ultra-modern furnishings.
Offering state-of-the-art facilities the full-length windows draw the eye out over the beauty and magnificence of the views. Spacious living spaces incorporate open plan living and dining on the upper level, with one master suite with private lounge also on this level.
On the ground level, is the second bedroom suite, also with private lounge area leading out to wonderful outdoor areas, made to impress as equally as the interiors.
An 85sqm infinity pool with glorious views and outdoor dining area guarantee many wonderful summer days ahead.
When you purchase Private Home in Kéa Island, you don't simply acquire a property. You become part of the resort's wonderful way of life and enjoy access to the diverse and vibrant entertainment that unfolds on your doorstep. From fresh-air dining to blissful green sanctuaries, this place presents mesmerising al fresco spaces designed to maximise your sense of outdoor living and being. Lounge on pristine golden sands. Practise yoga amid the flora. Sipping crisp Greek wine as you watch the yachts sailing by, and watch the sun dip beneath the waves at the end of a happy, sun-drenched day.
Revel in the seclusion of the destination spa, immersed in an ethos of natural healing and indulgent pampering. With an expertly balanced menu of modern treatments and holistic therapies, you can achieve a Greek glow both inside and out.
Two bars and three unique restaurants will provide alluring destinations to gather with friends and family. Each one defined by a distinct culinary concept, energy, and design, they will showcase a range of flavours and tell the island's story, plate by plate, glass by glass.
This  Island Private Homes are sold as turn-key and prices will vary depending on the plot size.
Similar Properties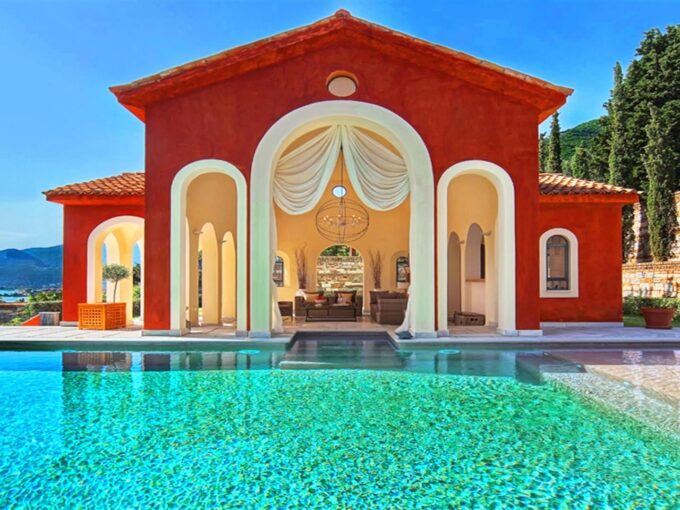 Absolute Ionian Sea View – Unique Venetian Architecture It is…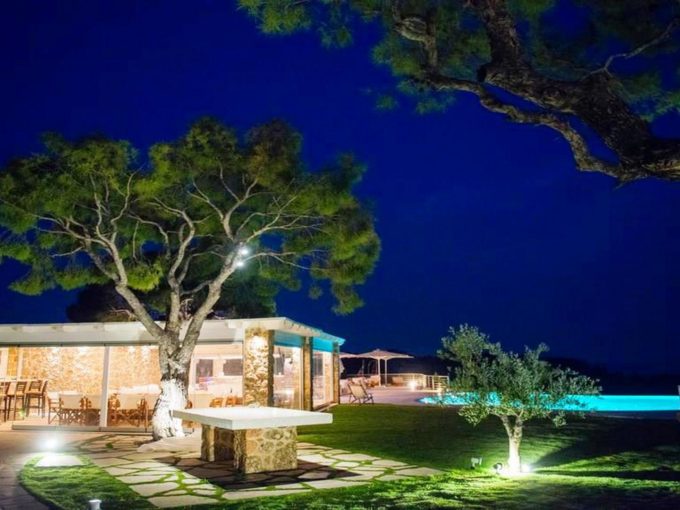 Situated in a dreamy location above Ververonta Bay in the…
The complex of villas on Santorini is located on the…