Apartment in Voula, Attica
Location: Voula, Attica, Greece
Description
It is a unique and elegant boutique project of only 5 residencies. An opportunity for buyers to acquire a luxury property that goes beyond expectations and is located in one of the best and the most cosmopolitan postcodes in the capital, Voula.
It is located in the safe and green residential street of Voula that is only 5 minute walking distance away from both the Glyfada shopping center and the beach. A location that benefits from both a rich commercial center and the best beaches. Voula is one of the most sophisticated neighbourhoods of the Athenian Riviera, which however still gives off a familiar sense of community spirit. A location that is quite, yet convenient and accessible.
The contemporary and modern design of the building will definitely grab your attention while walking down the street. A one of a kind project that separates itself from the common Athenian suburb houses, whilst still exuding a timeless sophistication. Notable is also the beautiful planting and green of the building, as well as the impressive entrance decorated by Greek marble steps, sea pebbles and contemporary water elements.
The building offers 5 superior residences of high end, top quality materials which are layered throughout each apartment with precision and finesse.
Wooden floors, marble, granite and Italian tiles create warm and sumptuous living spaces. The residences are also characterized by their abundance of natural light and amazing sense of openness.
Date of completion – End of 2021
APARTMENT ON THE GROUND FLOOR
Ground floor apartment (total area 150 sq.m)
Spacious garden (343 sq.m)
Private swimming pool (10m x 3,2m)
Storage and 2 parking spaces
Carefully selected, luxury materials
Top quality hard-wood indoor flooring
Full-service German kitchen with high quality finishes
Security system
Solar panels
Underfloor heating
Indoors and outdoors LED lighting
Energy class A+, full energy independency with natural gas and VRV A/C
Electric shutters
Top quality German isolation materials
A unique 3 bedroom ground floor apartment is surrounded by a spacious private garden and with a private swimming pool. The apartment consists of 3 bedrooms with en-suite bathrooms, a living room, a luxury fireplace, a dining area, a separate modern kitchen and a WC. The material for the fireplace is a beautiful high and Italian marble, which will give an extra air of sophistication.
The entire length of the living room is surrounded by glass doors. These glass doors give beautiful views of the surrounding garden and the swimming pool and allow abundance of natural light. When wide open, the balconies and the living room connect to one, offering a unique living experience during the warmer months.
The property is full of natural light and acquires high quality finishes, making it a very comfortable living space.
Similar Properties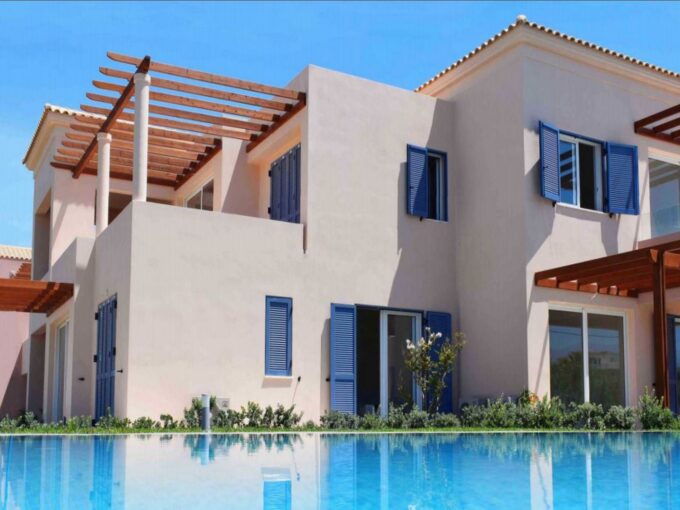 Clean cut lines, minimal design and modern colors from the…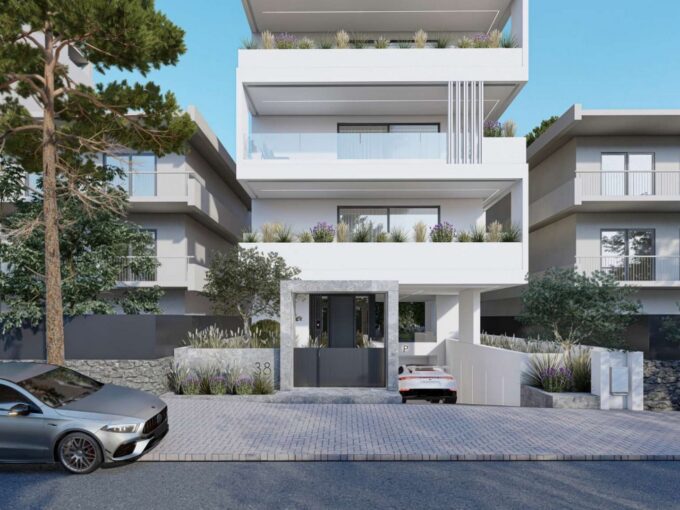 New project is located in the heart of Palaio Faliro,…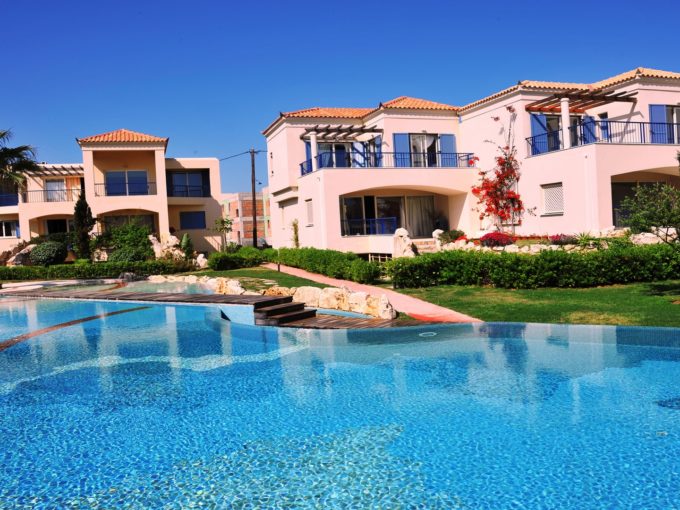 West of Crete in the region of Chania, only 15…