Elounda Hills, Mirabello Villas, 4-bedroom
Location: Elounda, Crete, Greece
Description
Elounda Hills is an eagerly anticipated luxury resort located in the beautiful Elounda area of Crete. The resort boasts an exceptional hotel operated by 1 Hotel & Homes, offering the ultimate experience in island living. Elounda Hills sets a new standard in Crete and the entire Mediterranean region with a range of branded residences, a world-class marina, and beach clubs.
Spread across 2km of coastline, Elounda Hills embodies the perfect blend of seaside charm and luxurious amenities, providing owners with a lifestyle of outstanding comfort. This idyllic Cretan sanctuary is home to a limited number of private apartments and villas, ensuring exclusivity and tranquility.
Part of this limited number is the 4-bedroom Mirabello Villas. These villas are situated at the heart of a picturesque hillslope, assuring magnificent panoramic views. The elevated position of these villas provides an unbeatable vantage point to soak in breathtaking scenery with the marina and promenade just a short distance away.
Εach of the 4-bedroom Mirabello Villas, ranging in size from 300 to 330 sqm, offer meticulously planned and thoughtfully designed spacious layouts that emanate a warm and welcoming ambiance.
Each villa boasts large floor-to-ceiling windows, allowing for plenty of natural light and panoramic views that will take your breath away.
Upon entering the interior, it becomes immediately apparent that an exceptional level of care and attention has been given to every detail. The finishes and fixtures have been chosen with great precision, resulting in a sleek, modern aesthetic. The lighting choices add to the overall atmosphere making everything feel warm and inviting.
The open-plan design connects the living/dining room and the kitchen, providing a united living space that radiates warmth and elegance. Every aspect has been carefully considered to ensure a smooth flow throughout the entire area, creating an inviting atmosphere for both everyday living and entertaining. The kitchen is fully fitted with top-of-the-line appliances.
Each villa features a large terrace and a private infinity-edge pool creating a peaceful retreat for relaxation.
With access to two private beach clubs, residents can enjoy the azure Cretan waters just steps from their front door. Residents can also indulge in the finest culinary delights at any of the 9 in-resort dining options, offering a variety of international cuisine. For relaxation and rejuvenation, the 2,000sqm Bamford spa & wellness village awaits.
For those with a passion for the sea, the Camper & Nicholson managed marina offers the perfect opportunity to embark on unforgettable sailing adventures across Mirabello Bay.
Residents can explore the wonders of nature as they meander along the picturesque seaside promenade or through the botanical gardens that envelope this idyllic community. Endless opportunities for recreation await with tennis and water sports facilities, an amphitheater for cultural gatherings, and a delightful Kids Club and Teens Lounge.
Convenience and luxury are seamlessly intertwined here at Elounda Hills, with a retail piazza that boasts a co-working lounge, convenience store, pharmacy, and delicatessen, ensuring all daily needs are easily accessible within the resort.
The Hilltop Residences at Elounda Hills are currently under construction and will be completed in 2026.
The buyer of this property is eligible for the Greek Golden Visa Program.
Similar Properties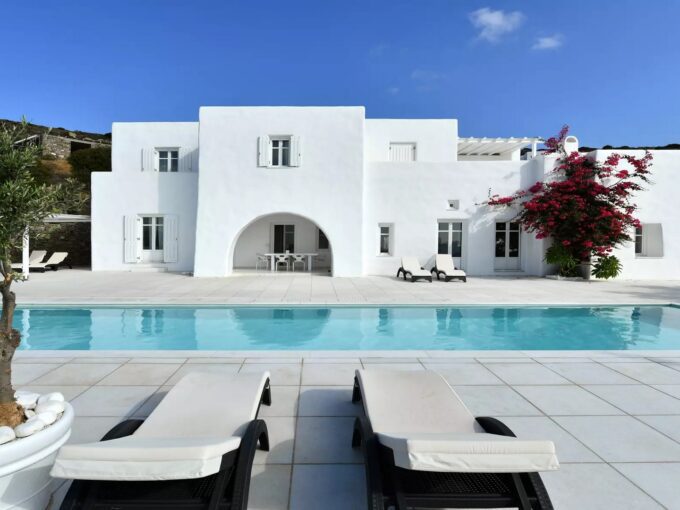 The strong Mediterranean sun beats down, year round, on the…
Rent
From 6,195€ per week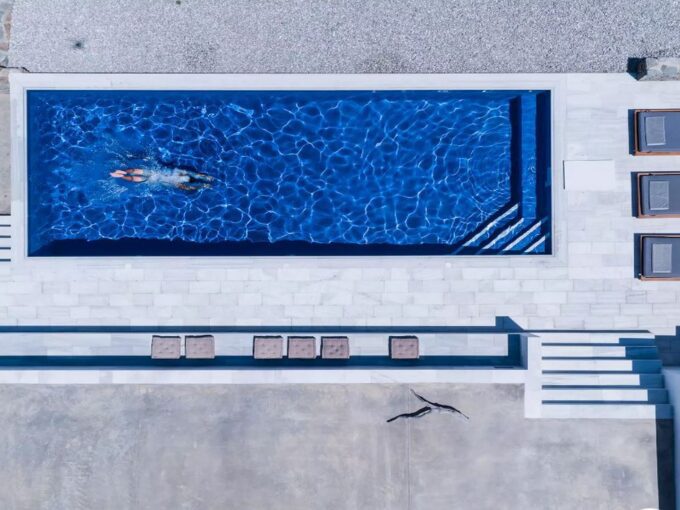 13 guests 6 bedrooms 6 bathrooms 250 sqm At first…
Rent
from 7,000€ per week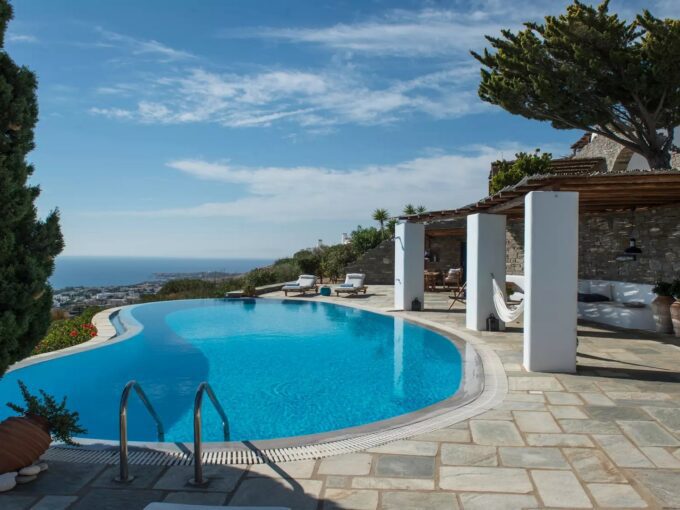 KEY FEATURES Panoramic sea view Infinity pool Cleaning: daily AMENITIES…
Rent
From 5,600€ per week