House in Thessaloniki
Location: Thessaloniki, Greece
Description
The property is located at the area of Souroti, in the municipality of Thermi and is close to the airport in the suburbs of Thessaloniki. The land area consists of 8.000 square meters.
A house with architecture of high aesthetics has a unique design, never used or applied before on any other building. The building has a dynamic shape with its sloping roofs and big openings (windows) being sovereign in the facade. The materials being used, with an emphasis on granite vertical coatings, as long as the dark coloring of the façade are, as well, strong elements that prove its character. The above in combination with an energy efficient design, make this building a carefully designed, strong and compact architectural piece.
The total area includes the following:
a) The Main Building – 270 sq.m
b) Barbeque – 25 sq.m
c) A wooden house (guest room usage) – approximately 60 sq.m (part of the construction of this wooden house is not yet finished and need to be fulfilled)
d) A closed parking area – 30 sq.m
e) Also, there are couple of wooden storage areas of approximately 30 sq.m.
The House consists of three volumes. More specifically, their spaces are described below:
On the right volume there is double height and this side consists of a living room with a fireplace, a kitchen, a WC and a gym.
On the left volume, on the ground floor there is the everyday living room (also with a fireplace) and a wc. On the first floor there is the master bedroom and three more bedrooms.
The volume in the center is the one that connects the other two with a corridor and behind the corridor there is a utility room.
ENERGY EFFICIENCY
On the roof of the building, there are photovoltaic panels that produce electricity that is sold to the local network for 400€ /month.
The walls of the house are thicker than the usual ones, as they include insulation for energy control.
The one of the fireplaces provides hot air and the other one is connected to the house heating system (including water heating).
The rain water in collected from the roof of the building and is leaded though the gutters to a drainage system that is watering all the plants.
Inside the land area there are more that 500 trees in total, a vineyard of 200 trees and 2500 square meter of lawn.
Finally, it is noted that the house has a license (approval) from the planning authorities for a construction of swimming pool.
Energy class – A
Similar Properties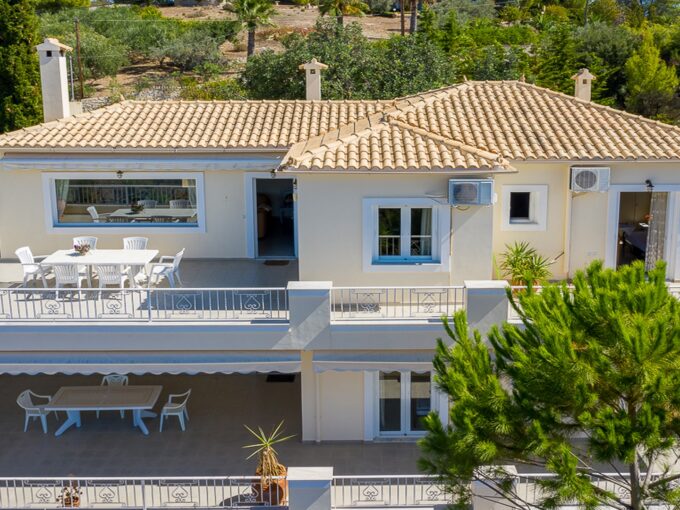 Solid construction, attention to detail with beautiful surrounds. Set across…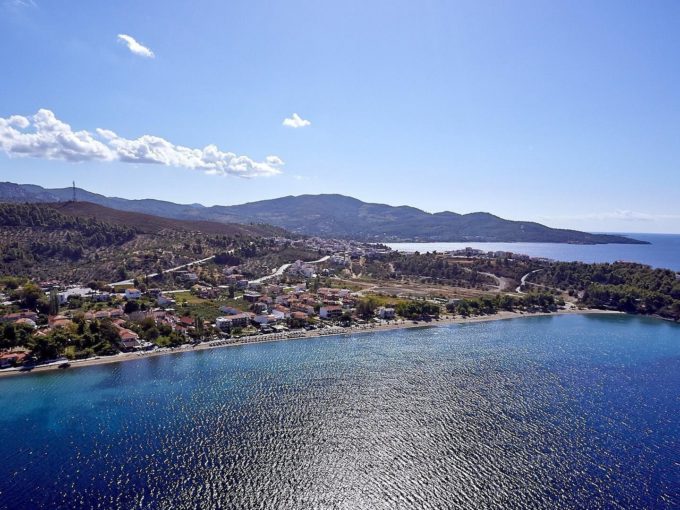 120 km away from Thessaloniki, on the sunny shores of…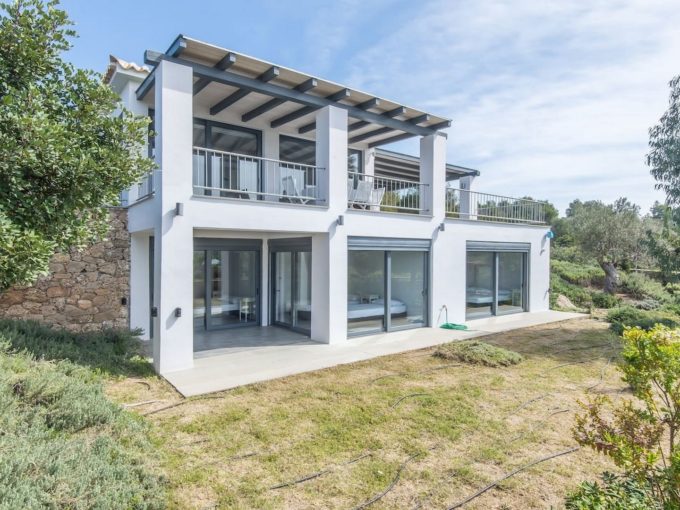 The house of minimalist architecture is located in a place…