Seafront villa Elina with private beach
Location: Greece, Porto Heli
Description
One of the most popular and sought-after places is the new Greek Riviera of the Ermionis Peninsula, Argolid Prefecture in the Peloponnese, in the southeastern part of mainland Greece. Briefly, the area is called Porto Heli, as well as the eponymous town with an excellent natural harbor-harbor. The ensemble is complemented by the colorful islands of Spetses and Hydra located opposite.
Crystal turquoise waters, a coast of unique landscapes, literally spilled in the local atmosphere atmosphere of peace and quiet, a healthy climate with dry air and light breezes in the summer, many beaches and bays, historical sights nearby, and … a paradise for those who are in love in yachting.
The proposed villa is located at a distance of 2 km. from the Porto Heli area and built on 1st coastline.
The villa consists of 2 levels, which include: 5 bedrooms, living room with fireplace, dining room, equipped kitchen, 5 bathrooms, storage room, verandas and balconies with sea views.
The plot is decorated in the form of a magnificent lawn with a wide variety of decorative flowers and trees, partially lined with stone slabs; built a swimming pool with a relaxation area, a tavern and a barbecue, as well as an indoor parking.
Similar Properties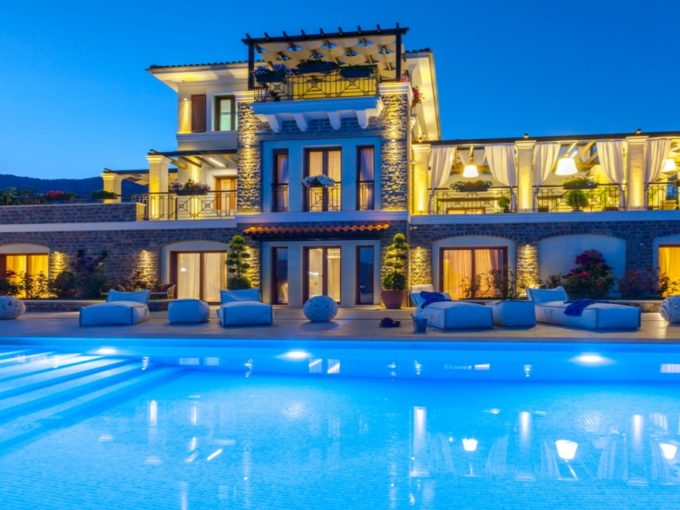 Modern 5-bedroom villa on the Mediterranean coast, a few steps…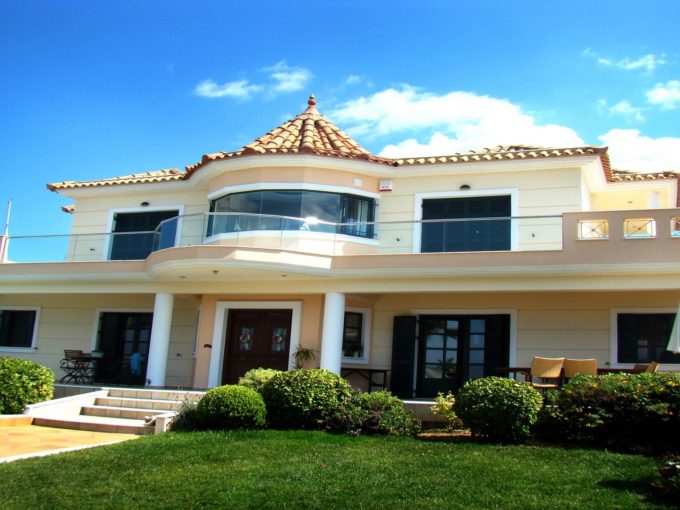 Superb villa with pool and sea views. The villa consists…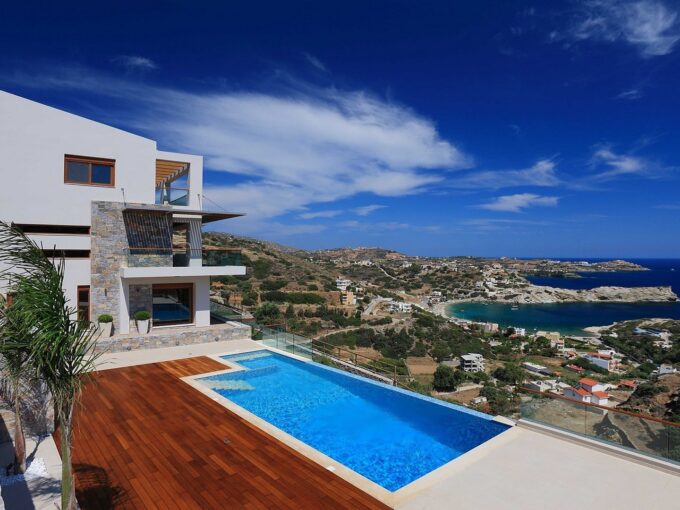 Large privately owned plot of 969 sq.m Swimming pool with…