Villa in Chalkidiki
Location: Chaniotis, Chalkidiki, Greece
Description
The villa consists of three levels:
5 bedrooms (each has its own shower and toilet)
Salons 2
Kitchen 2
WC 8 (two of them are for guests)
Fireplaces 2
Lounge 1
Total area of the villa – 750 sq.m
Living area – 360 sq.m
Balconies – 280 sq.m
Garage – 90 sq.m
Technical room – 20 sq.m
The interior and exterior decoration of the villa is made of expensive materials (marble, onyx and other natural stones). Air conditioners of Daikin company are installed. The villa has two telephone lines, Internet and satellite TV. Solar panels. Pool of two sections (for children and adults) 5×12. Two three-stage fountains are installed on the territory of the villa, each of which is equipped with 16 color lamps. Also on the territory there is a gazebo of 10 columns with a barbecue area, their total area is 40 sq.m. Installed security system and digital video surveillance. The villa has appropriate facilities for people with disabilities.
Energy class – G
Similar Properties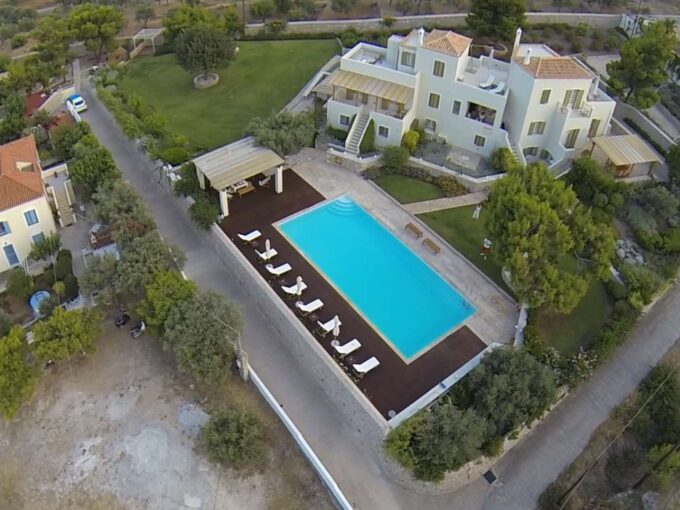 A beautiful residential complex on the green island of Spetses,…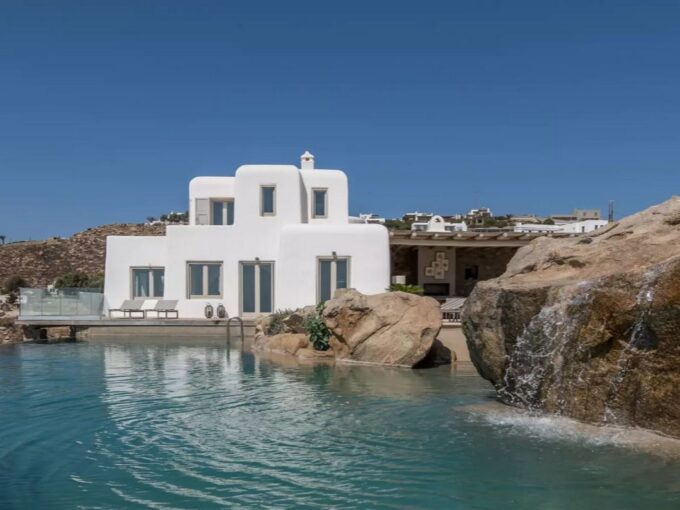 14 guests 7 bedrooms 9 bathrooms 480 sqm Key features…
Rent
from 17,500€ per week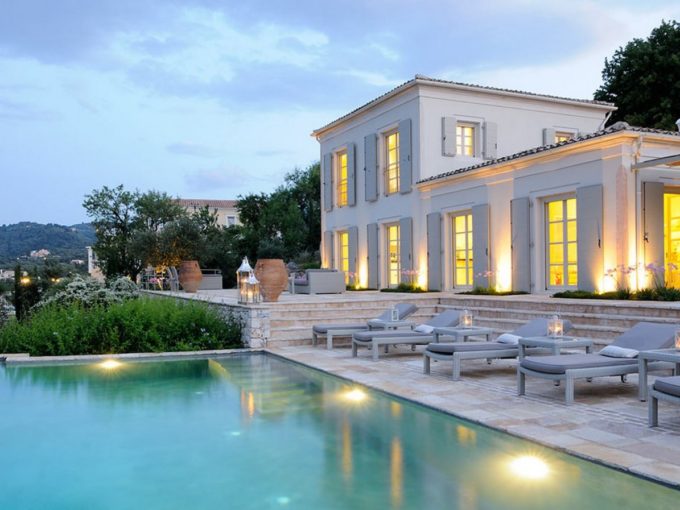 Villa Emma is a fabulous place where you can completely…