Villa in Chalkidiki
Location: Greece, Chalkidiki
Description
The perfect home and place to live. The house was built in 2015, in a very secluded location, the nearest villa of its neighbors is 500 meters away. No one can build around due to the state forest. A land plot is 65 acres, 94 meters above sea level. Distance to the sea, taverns, shops, bay for yachts 1 km, Thessaloniki airport 100 km.
The main house is 500 sq.m., 800 sq.m. with balconies fully furnished and equipped with all necessary equipment. Only natural and high-quality materials were used for its construction. Heated marble floors, copper wiring and piping. The house is insulated by the German technology wet facade.
Ground floor – 2 separate apartments (1 apartment – living room with fireplace, 2 bedrooms and bathroom. 2 apartment – living room with fireplace, 1 bedroom and bathroom) with a common area that can be used to play billiards, table tennis, playroom, and a full kitchen.
First floor – kitchen / dining room, living room with fireplace, bathroom.
Second floor – the main bedroom with bathroom, 2 bedrooms, bathroom.
Guest house – 100 sq.m., 2 floors. On each floor there is a studio with a kitchen and a bathroom, each studio is 50 sq.m. Furnished and equipped with necessary equipment.
Exploited roof: water supply, barbecue, sewage, fencing, lighting. Separate entry into the territory.
Pool – water mirror 130 sq.m. Professional equipment for filtration, ozonation, chlorination. Next to the pool there is a sauna – 24 sq.m.
Garden with fruit trees, where you can make a tennis court.
Landscape – land complex is not ordinary, but amazing. Steps, paths, stone walls, a small garden house made of stone, ponds, bridges and a magnificent gazebo in the ancient style will surely not leave anyone indifferent. Stone fence around the perimeter of the plot. Storage places for surfing, kayak, boats. Parking for 10 cars and ATVs. Warehouse (workshop) 75 sq.m. Automatic irrigation system with the possibility of programming for 100 years with the connection to the weather station, storm sewer, video surveillance, alarm system.
Energy class – B
Similar Properties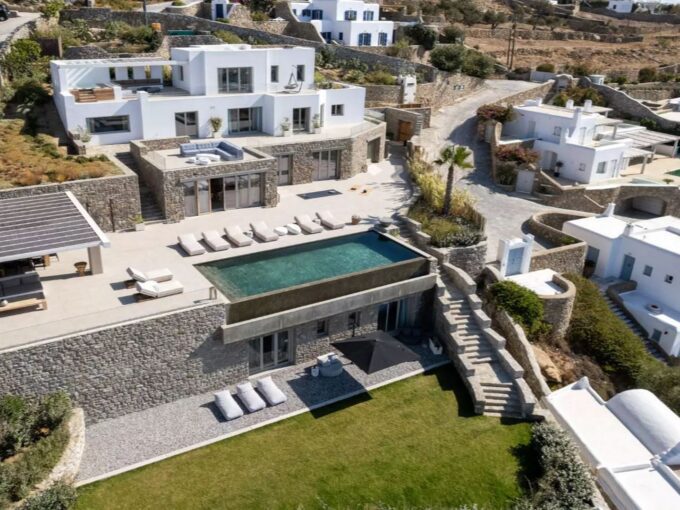 12 guests 6 bedrooms 7 bathrooms 590 sqm Key features…
Rent
from 27,300€ per weer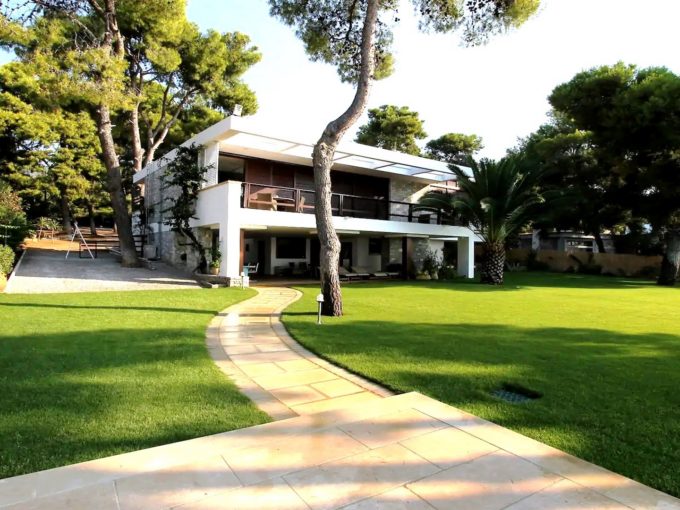 This charming villa is located in the coastal area of…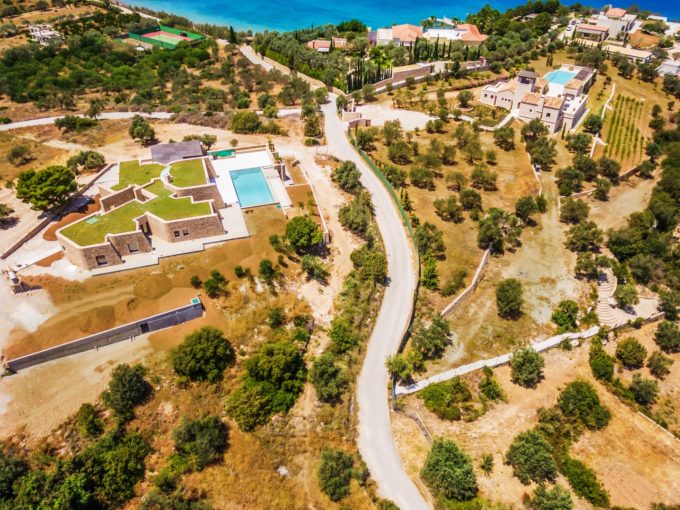 A luxurious villa of modern architecture with breathtaking sea views…