Villa in Paros
Location: Paros, Greece
Rent
From 22,505€ per week
Description
In these unspoilt natural surroundings, the contemporary silhouette of this villa stands out against the fields of lavender and wild flowers. The old stone walls seem to emerge from the earth itself, while the immaculate façade nods to the traditional whitewashed houses of Parikia, the iconic village just ten miles away. The same seaside spirit informs the blue and white interiors, with their striped curtains, huge seagrass rug and cream linen sofas looking out through the immense bay windows onto the patio. The marble and wrought iron coffee table and minimalist, lacquered furniture add a touch of modernist chic.
When the sun is beating down, pull up a stool at the bar, beneath the shades on the pearl-grey patio. Or soak up the sun on the elegant deckchairs lined up by the infinity pool. There's also the option of an expedition into the surrounding hills, up to the picturesque Agairia neighbourhood with its superb view of the boats coming and going in the bay. After sundown, take your pick of Aliki's traditional tavernas and sample some gouna, the local speciality made with sun-dried mackerel.
KEY FEATURES
Beach within walking distance
No neighbors
Sea view
Infinity pool
Villa manager
Cleaning: daily
AMENITIES
Swimming pool
Central air-conditioning
WiFi
Mediterranean garden
THE SURROUNDINGS
In Aliki, the untamed natural beauty of the Cyclades remains intact. Located south of Paros, this little fishing village is surrounded by salt marshes and a pretty, white pebble beach. Just a few metres from the seafront, sheltered by the dunes, Villa Timi looks out over the Aegean Sea. You can walk right up to the house from the beach, along a paved footpath subtly illuminated by embedded spotlights.
Out of town
Sea view
Shops within driving distance
Beach within walking distance
Restaurants and bars within driving distance
Similar Properties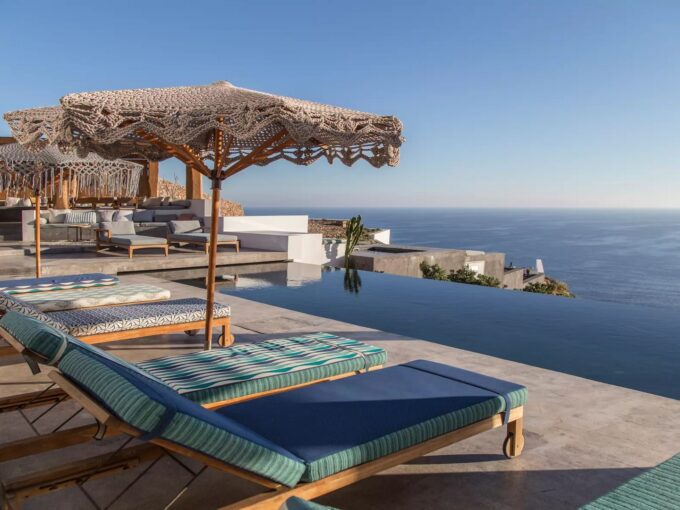 This villa is not your typical Greek home. It gives…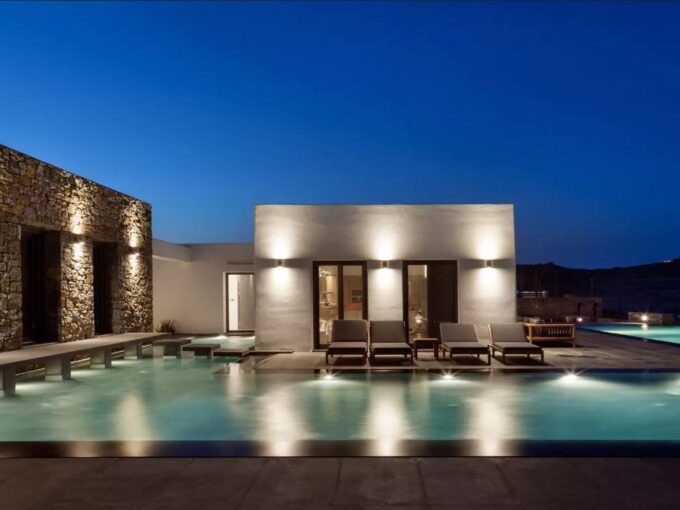 14 guests 6 bedrooms 7 bathrooms 360 sqm Key features…
Rent
from 35,000€ per week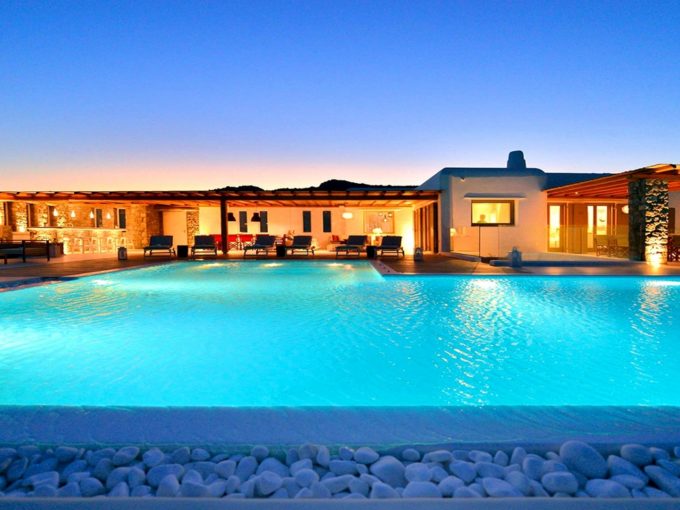 Villa is unique and perfect for families, couples or group…