Villa in Paros
Location: Paros, Greece
Rent
From 8,750€ per week
Description
At the foot of the villa, a long swimming pool takes on different shades depending on the time of the day: turquoise when the sun is at its zenith, it turns opalescent at sunset. This is the time when the pool traces a fluorescent line under the fiery orange marking the end of the day. The view from here is marvellous; we have the impression that we are glimpsing eternity.
An uncluttered atmosphere reigns inside the villa. White dominates the walls, lit up by natural light flowing through the many bay windows. The two main houses are built around square courtyards where it is possible to enjoy meals outdoors, in the shade of leafy trees.
Both houses contain two double bedrooms accompanied by bathrooms, a bedroom for domestic staff, an equipped kitchen and a huge living / dining area. Two adjoining studios each offer a double bedroom with a bathroom, an equipped kitchen corner and a living room.
In each room, colours play on geometry. The furniture's lively designs enhance the pervading whiteness: colourful touches that stand out against this minimalist backdrop. Wherever you are, you will lose yourself in the landscapes that extend a permanent invitation to dreaming.
KEY FEATURES
Central air-conditioning
No neighbors
Panoramic mountain view
Sea view
Panoramic sea view
Natural
Cleaning: daily
AMENITIES
Swimming pool
Ceiling fans
Air-conditioning – bedrooms only
WiFi
Barbecue
Patio
Deck chairs / Sun Bed
Table
Plancha
Tropical garden
Mediterranean garden
Terrace
Automatic gate
Safe
Not suitable for children
THE SURROUNDINGS
No neighbors
Out of town
Panoramic mountain view
Sea view
Similar Properties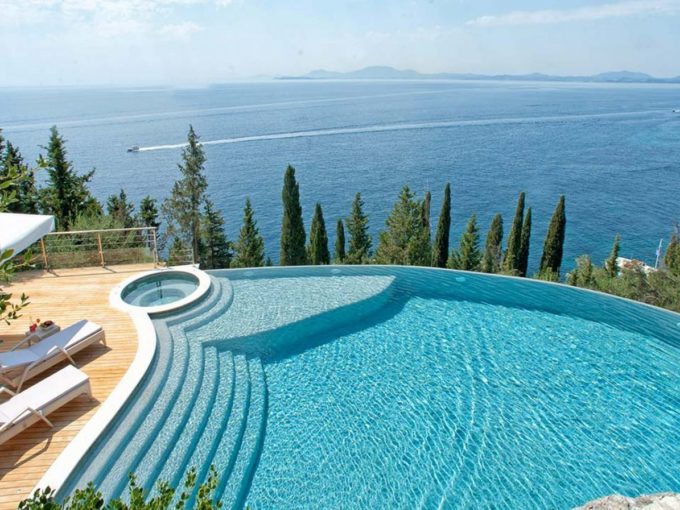 Stylish holiday home with stunning views and a romantic atmosphere.…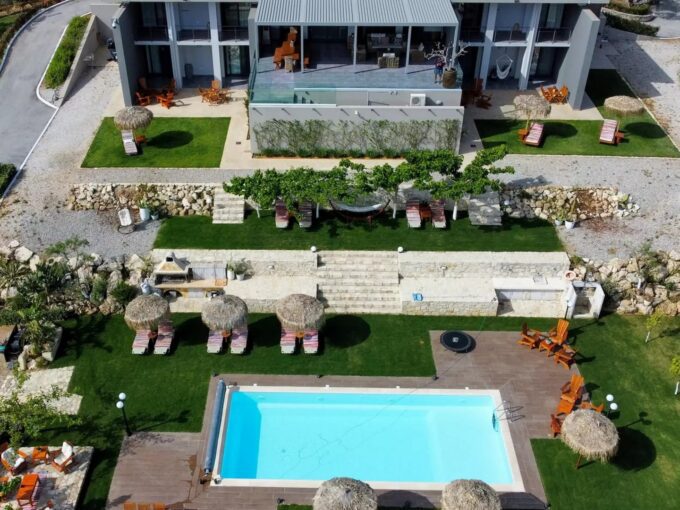 KEY FEATURES Panoramic sea view Raised garden Outdoor swimming pool…
Rent
From 8,330€ per week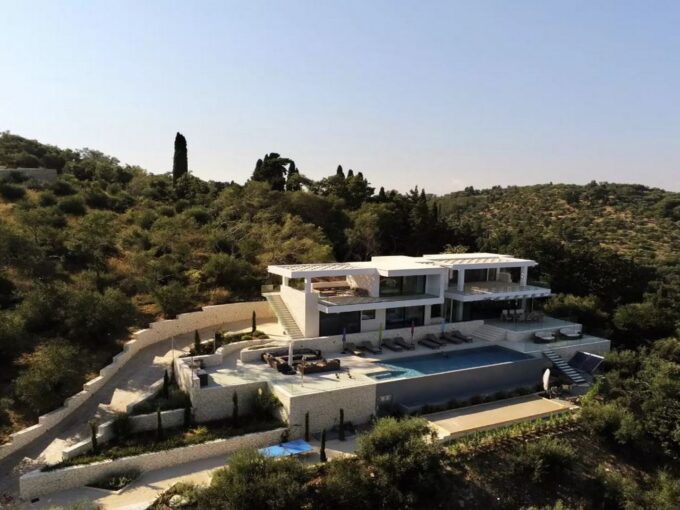 8 guests 4 bedrooms 5 bathrooms 340 sqm Key features…
Rent
from 7,500€ per week