Villa on Aegina island
Location: Aegina island, Greece
Description
Villa nestles onto the edge of one of the most captivating coastlines of Aegina island, with direct access to the sea via a private path. Each room of the villa offers panoramic views of the blue waters and the property is only 7 minutes walking distance from the beautiful sandy beach of Klima.
The architectural design, peaceful and sophisticated, promises privacy and dedicated luxury and comfort, which will unveil moments of a premium relaxing stay.
An enclosed and private shelter of 446 sq.m. on a plot of 4242 sq.m., where family and guests are out of sight and can they enjoy a swim in the pool or take the path to dive into the sea. Enjoy a day under the hot sun near the pool, have lunch on the terrace during the afternoon and gather with friends under the stars.
Property comprises of a large living room and dining area, fully equipped kitchen, 3 bedrooms with en suite bathrooms and an in-house apartment with its own bedroom, bathroom, living room and kitchen. It can comfortably host up to 10 people (max 8 adults + children).
Outdoor spaces include a large pool with jacuzzi function, a dining area with barbecue as well as several verandas and lounge areas around the property where one can enjoy the views chatting around with friends. The villa also has its own dock, a plush natural landscape and an additional waterfront plot of 849,70 sq.m.
Aegina is a charming little island with glorious historical past is only 40 minutes from Athens by boat, where you can easily enjoy a tranquil environment away from the bustle of the city. It is the perfect vacation destination, where you can enjoy boat trips to the surrounding islands, scuba diving and hiking. Aegina town is perfect for summer strolls boasting elegant Neoclassical buildings, narrow alleys, seafront promenades and short tours in a horse-drawn carriage. Many old footpaths cross the island and lead to tiny chapels, secluded beaches and hilltops with breathtaking view to the sea. As the most important islands of ancient Greece, it is ideal for sightseeing. The most impressive archaeological site of the island is the Ancient Temple of Athena Aphaia, dating back to the 6th century BC.
In the process of obtaining a certificate of energy efficiency class
Similar Properties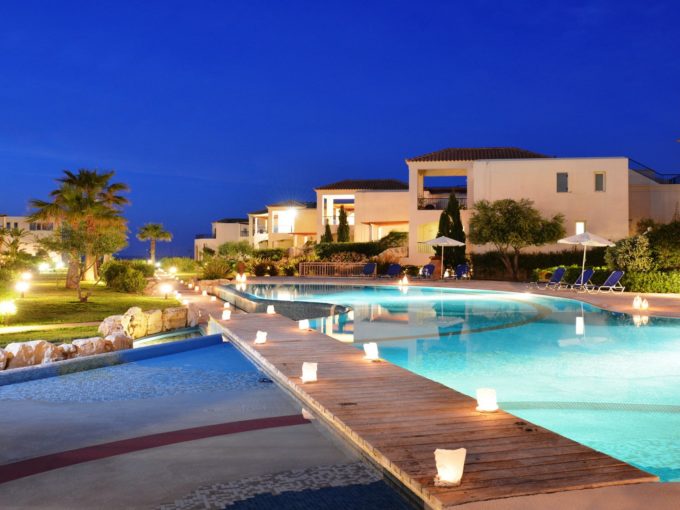 West of Crete in the region of Chania, only 15…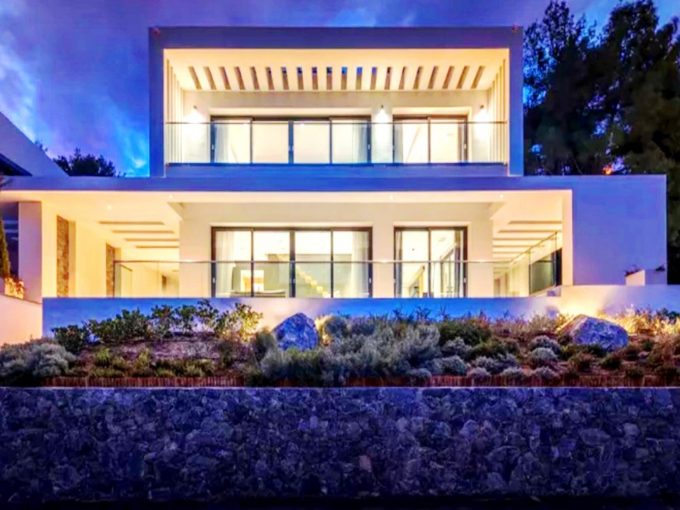 The independent villa is located on the south entrance of…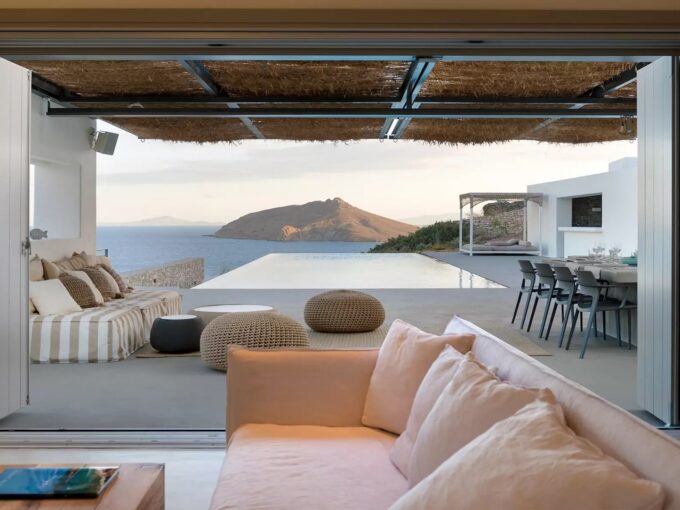 Perched on a hilltop in beautiful Paros, Villa boasts one…
Rent
From 5,950€ per week