Villa Rana in Corfu
Location: Greece, Corfu
Description
Villa Rana in Agni, North East
Sleeps 8, 3 Bedrooms, 4 Bathrooms, Swimming Pool
Ultra-spacious two-storey Villa Rana has three bedrooms located in Agni, one of the most beautiful places in Corfu, famous for it' s waterside tavernas and unspoilt bay. With a stunning hillside location the villa boasts wonderful pastoral panoramas of the sea, fields, olive groves and trees surrounding it.
The villa's surrounding area is a place for peace and tranquillity, where you can unwind in your own isolated haven. The interiors of the villa are elegant and modern, with finely chosen furnishings. The living area has everything you need to make yourself feel at home. The kitchen comes fully equipped with all modern appliances. The outdoor dining area has phenomenal views, which makes it a perfect place to enjoy cuisine. A breakfast table is available in the kitchen, which is a delightful area for your morning coffee. The outdoor BBQ and pool area comes fully equipped with everything you need to host an outdoor soiree.
On the ground floor: one bedroom with one double bed, en suite bathroom and shared bathroom, one more double bedroom and a bedroom with two beds with a balcony Jacuzzi overlooking the sea and en suite bathrooms, are located on the second level. Offering you the pleasures of nature, relaxation and absolute tranquility, while maintaining your privacy. Private parking is available at the villa.
During your stay at Villa Rana, you will be 500 m from the beach and local amenities, including fantastic seafood tavernas. The popular resort of Kassiopi is a short drive, where you can take in the magnificent views and enjoy local cuisine in the harbour.
Whether returning from an excursion or just enjoying the villa and grounds, feel relaxed and rejuvenated during your stay at Villa Rana.
Similar Properties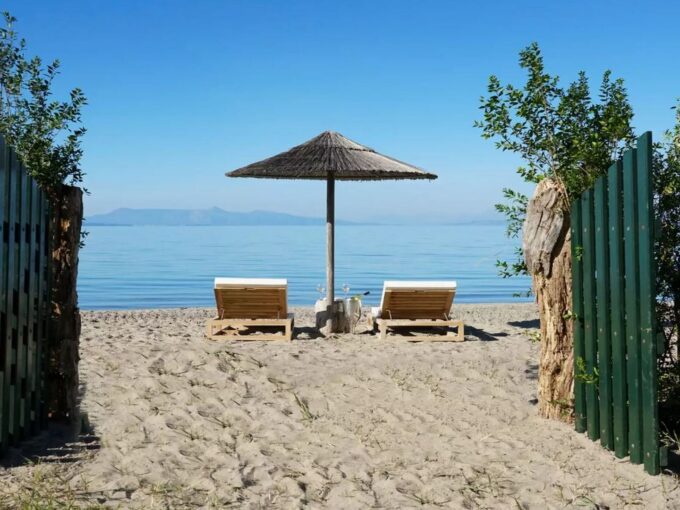 12 guests 6 bedrooms 7 bathrooms 340 sqm In Corfu,…
Rent
from 6,300€ per week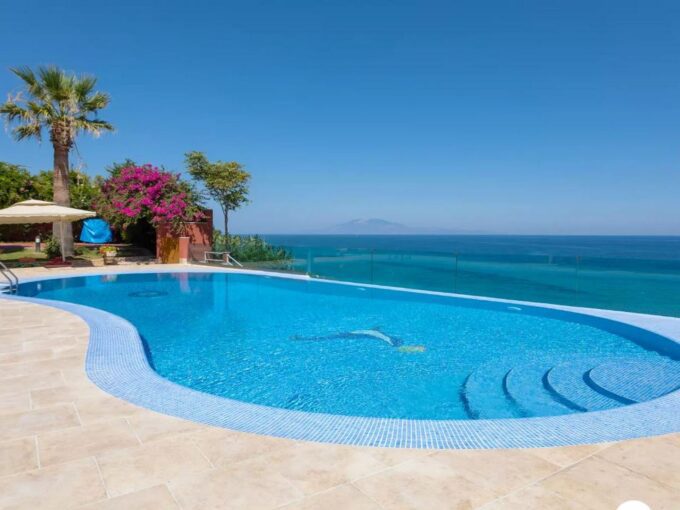 14 guests 7 bedrooms 7 bathrooms 550 sqm Key features…
Rent
from 10,500€ per week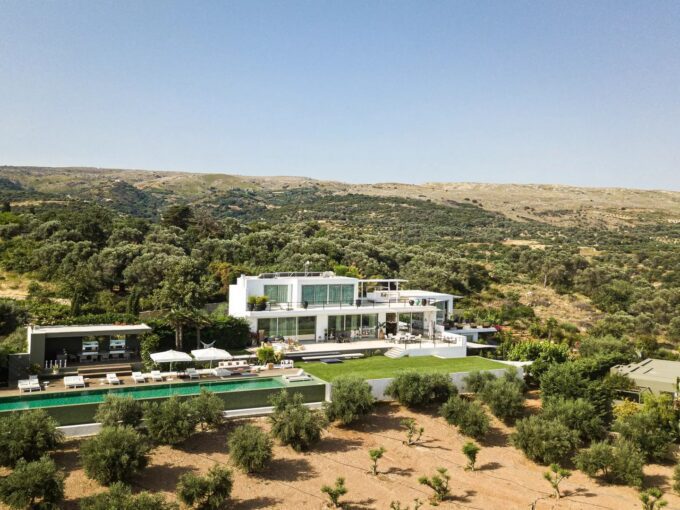 In the heart of the Cretan countryside, this villa is…
Rent
From 8,785€ per week