House in Chalkidiki (Type A)
Location: Sithonia, Chalkidiki, Greece
Description
120 km away from Thessaloniki, on the sunny shores of the Greek Sithonia peninsula, washed by the Aegean Sea, among the mountains and olive groves there is a cottage complex. It is located in the center of the resort village not far from Neos Marmaras. There are no noisy hotels here, and even in a high season a place on the beach will be always vacant. Houses in the complex are arranged so that personal comfort zones are never violated. Here you will have no problems with power supply, water or sewerage — all the communications are centralized and duplicated with autonomous supply. The complex provides an enclosed parking.
All houses are built under a strictly state-regulated construction projects, and ready to move in. The houses are furnished and equipped with all necessary appliances, including air conditioners, refrigerators, stoves, ovens, etc., as well as all the plumbing installed. The interior is designed in a European style with the use of high quality materials of well-known manufacturers. The houses have satellite TV, telephone and WI-FI. Each house has its own land plot with landscape design works completed. The project declaration permits installation of a fireplace and a heating system. Thus, the houses may be suitable for living throughout the year.
The complex has 3 type A houses with plots of different area. The ground floor is a living room and kitchen. A place for a pleasant day's hassle, for children's fun and for a siesta. The first floor is a recreation area. Two bedrooms and a shower room with toilet. The balcony and spacious veranda will give unforgettable evenings for a leisurely conversation to the sound of the surf. The basement can serve as a storage space. Well thought-out layout, comfort and functionality – these are the hallmarks of these houses.
The area of each of the three houses of this type – 109,43 sq.m.
The terrace area on the ground floor – 30,50 sq.m.
The area of balconies of the first floor – 24,65 sq.m.
Land plot No.1 – 187,40 sq.m.
Land plot No.2 – 198,60 sq.m.
Land plot No.3 – 209,20 sq.m.
Sea – 200 m
Airport – 1 hour 30 minutes
Energy class – C
Similar Properties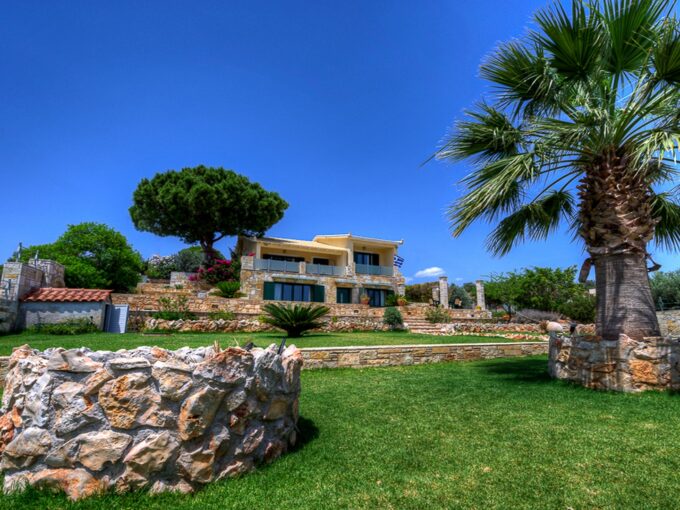 Tucked away in the hilltops of Ververonda, this well presented…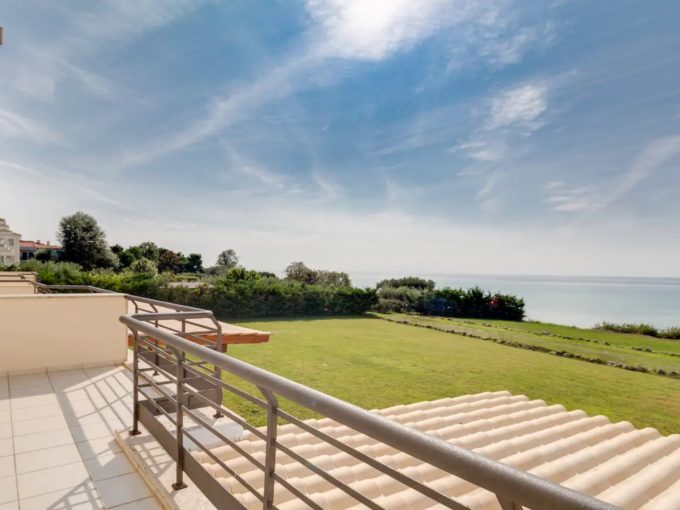 Comfortable townhouse with an area of 106 square meters on…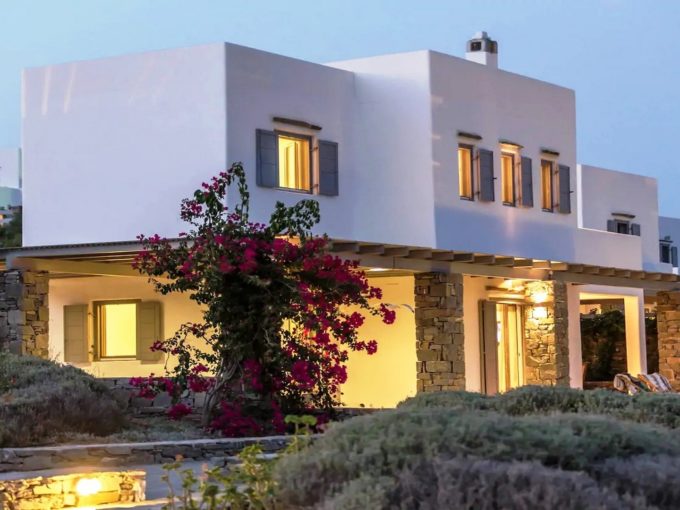 A detached house is located in a small complex in…