Villa for sale in Mykonos
Location: Mykonos, Greece
Description
This villa is a unique family-owned private property located at the top of a rocky hill in the southwest coast of Mykonos. Built in total harmony with the surrounding landscape, the superb view inspired the architect to create a modern home that overlooks the bay and Mykonos town to the north and tracks the sun from the moment it rises, follows it west over the "sacred" island of Delos until it sinks in the crimson horizon and the endless blue.
The impressive property can accommodate up to 12 guests and is built along an east-west axis and its numerous large windows appear to replace the walls and provide optical diversions in all directions. The sculptural image of the villa structure, with its curved surfaces discreetly hinting to tradition and gazing over the landscape's stony hills gives an exquisite aesthetic result.
The unassuming simplicity clashes with striking singularities: 45 cm-thick walls, ceilings formed of chestnut beams coated so as to highlight the grain of the wood, built-in curved bathrooms with stucco technique are only some of them. Where the main building and the annex guestrooms merge, a sheltered "den" is formed, creating an outdoor lounge area with a large sliding glass veranda door offering stunning views of the bay and town of Mykonos.
The main feature of the outdoor area is the 155m² swimming pool with its unusual shape running along most of the length of the southern side of the villa. It has an invisible overflow slot and is equipped with Jet-stream. The material of the earth-color terrace around the pool never gets hot under the summer sun, allowing for relaxed barefoot strolls. In this villa, the discreet sense of luxury is so totally fitting that it will amaze even the most demanding guest.
FEATURES
Air-conditioning
Alarm system
Fireplace
Central heating
Furnished
Garden
Guest suite
Office room
Parking
Swimming pool
Scenic view
Sea view
Sunset view
Similar Properties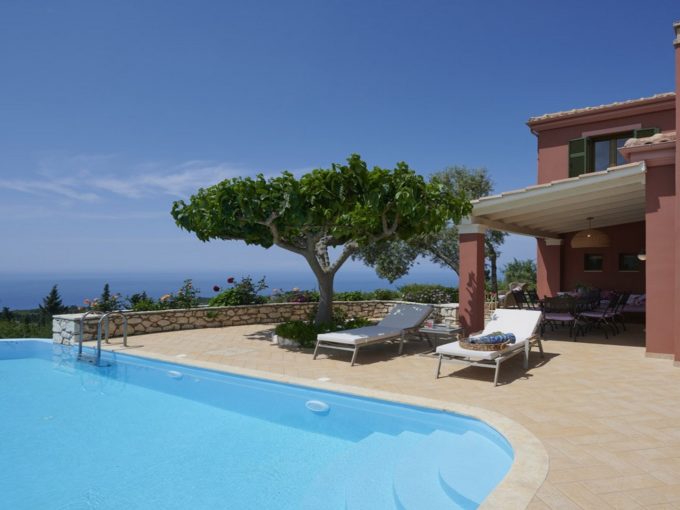 Independent luxury villa with private pool, amazing sea views and…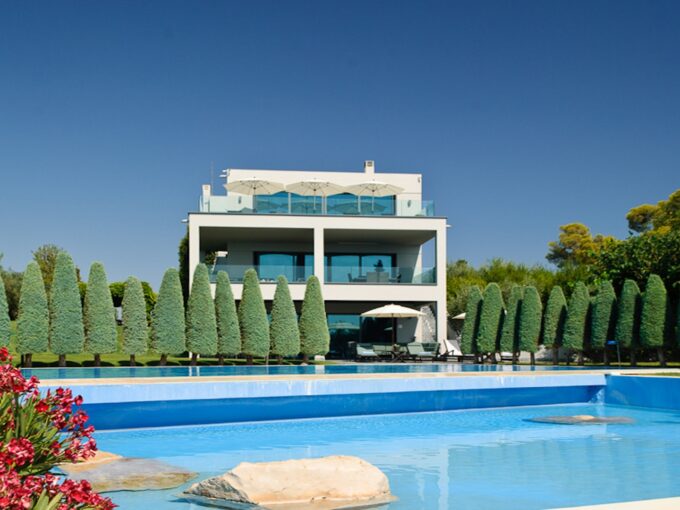 • Modernest open plan villa presented to the highest of…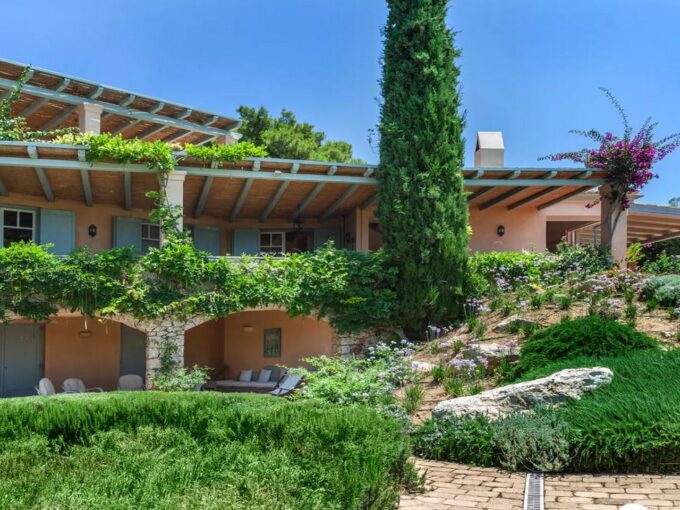 15 guests 6 bedrooms 6 bathrooms 300 sqm Key features…
Rent
from 12,600€ per week